"He who comes from above is above all; he who is of the earth is earthly and speaks of the earth. He who comes from heaven is above all."
– 

John 3:31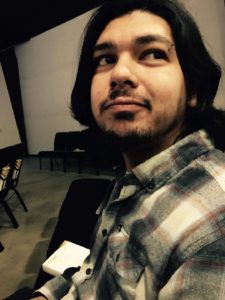 As we continue to invite more local Christian bands this list will be updated periodically. Please check back for more information to find and support your favorite local Christian musicians.
Tentative Schedule
Friday, September 3
7:00 pm ……………………………… POT LUCK Dinner – Lodge Pavilion 
8:00 pm ……………………………… Opening Concert – Artist TBD
Saturday, September 4
7:30 am – 9:00 am ………………… Breakfast at the Lodge Pavilion (no cost)  
10:00 am – 5:00 pm ………………. Various Christian Artists
3:00 pm ……………………………… Thomas Dissel
5:30 pm ………………………………. Corporate Dinner – Lodge Pavilion ($10 ea. – max $50)   
7:30 pm ………………………………. Dennis Agajanian in CONCERT
Sunday, September 5
7:30 am – 9:00 am ………………… Breakfast at the Lodge Pavilion (no cost)  
10:00 am …………………………… Church Service – Big Tent
                                                                       Nursery (0-3 yrs) – In Lodge
                                                                       Children's Ministry (4 yrs to 6th grade)
1:00 pm – 5:00 pm ……………….. Various Christian Artists
6:00 pm ……………………………..  Corporate Dinner –  Lodge Pavilion ($10 each – max $50)
7:30 pm ……………………………… Erin Lambeth Band in CONCERT
Monday, September 6
8:30 am ……………………………….. Potluck Breakfast – Lodge Pavilion 
                                                                             Bring your favorite breakfast food to share
11:00 am …………………………….. Check out time
Day Passes
Day passes are available for $15/person/day ($50 max per family). Includes breakfast, full use of Promised Land activities, drinks, snacks, Christian Artist performances, and Main Concert at night.
– Does not include lunch, everyone is on their own, or the catered dinner Saturday or Sunday Night. –
Catered Meals
Saturday and Sunday Night Catered Dinners are $10/person or $50/family. Must be pre-paid.
To Pay
On Venmo, search for "@Promised-Land-Resort" (Or check or cash on site)    —   venmo.com/Promised-Land-Resort
When you arrive, check in at the "Day Pass Booth" on the Lodging Side of the Resort.
Activities
CONCERTS!
Hiking
Biking (Bring your own equipment)

 

Volleyball / Badminton
Horse Shoes
Bacci Ball

 

Bring inner tubes/rafts/kayaks for the River
Swimming (modest attire please)
Fishing, need license
Bonfires

 

Devotions
Bring your Side by Sides, ATV's or dirt bikes
Star Gazing, bring telescopes
Things to bring:  Sunscreen, bug spray, flashlights, personal toiletries, towels for campers and bathhouse users, towels for those staying in the lodge or camping cabins, personal medications, snacks & drinks (the nearest gas station, store, restaurant is in Fruitland, 10 miles away), jacket or coat, warm nightclothes, life vests for children. 
* Firewood available.
* Drinking water and water for washing pots & pans can be found throughout the camp sites. 
* Disposable dishes are encouraged.
Policies
CHECK IN/OUT
– Staying in Lodge or Cabins check in/out at the Lodge
– Staying in RV, Trailer, Tent check in/out with Campground Host
PETS are welcome but must be on a leash at all times & not allowed in lodge or cabins at any time 
All guests ARE responsible for their own children at all times.
No driving on grassy areas. (Not even to unload)
As a courtesy to other "tenters", please keep at least 6' between tent sites.
Quiet time is 11:00 PM.

 

No smoking in or around buildings or functions.
Campers, keep food locked up due to wildlife.
Cell phone use is very limited, Wi-Fi is available.
No riding in PLR vehicles.
NOT ALLOWED: Alcoholic Beverages, illegal drugs, fireworks or firearms.  
ATV's are allowed anywhere OUTSIDE of PLR property.  (NO DUST ZONE on PLR property when traveling to these areas). ATV's, dirt bikes, or motorcycles are NOT allowed as shuttle transportation from campsite area to pavilion area (with the exception of limited mobility needs). 
Call Roxanne @ 435-229-6911 or Rick @ 435-619-9182 for Lodging, RV, Tent Camper, Camping Cabin, Dry RV Camping & General Tent site availability.
39981 Strawberry River Rd., Fruitland, UT 84027
FROM ST. GEORGE:
Take I-15 N   
Follow I-15 N to UT-52 E/W 800 N in Orem. Take exit 272 from I-15 N – 267 miles
 Take US-189 N, In Heber, at the stop light, turn right and take US-40 to Strawberry River Rd in Fruitland – 54.4 miles
You will see a State highway sign at mile marker 65 saying "Pinnacles" turn right.
Drive 6 miles on asphalt county road, then gravel, then you will see the sign "Promised Land Resort at the Pinnacles," turn right, go over the hill. Turn right to go to Lodge & Cabins, turn left to go to Campground.
FROM KANAB:
Follow US-89 N to UT-20 in Garfield County – 77.7 miles
Get on I-15 N in Iron County – 20.8 miles
Go north on I-15 following the directions above.